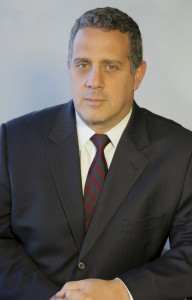 Launching and building a "boutique" law firm has unique challenges with a great deal of upside potential. For lawyers interested in excelling in one or two particular areas of the law, the concept of building a "boutique" firm is an attractive alternative to starting a solo practice or working in a department in a larger firm.
Putting together a team of lawyers and staff to build a boutique firm is not as difficult as it may seem. Starting, of course, with identifying a practice area or areas that the firm will concentrate in and recognizing that within broad areas there are specialties. For example, if the firm were envisioned as a plaintiff's contingency firm, would the focus be on car accidents, products liability or medical malpractice? If a criminal defense firm is being created, will it handle drunken driving cases, appeals or federal white-collar matters?
It is relatively easy to maintain a narrow practice—just one specialty out of an area—but in doing so the firm puts all of its eggs in one practice area basket. It runs the risk of turning a boutique firm into solo practice or a two- or three-person shop. There is certainly nothing wrong with this model if that is your goal.
But, somewhere between a multi-dimensional large firm and small firm, the boutique firm is found and often flourishes.
Select Broad Area of Practice
By including several specialties within a broad practice area, the firm can be known to the public, for example, as a "criminal defense firm," as the legal profession recognizes one partner as an excellent appellate advocate and another as a skilled white-collar defense lawyer. The partners can generate business in specialties not their own, but that is still related to what they do. The appellate lawyer may get calls from prospective clients who have been charged and not yet convicted, the white-collar lawyer may get DWI calls and the state practitioner may receiver inquires about white-collar problems.
This kind of cross-pollination is critical to the vitality, profitability, and camaraderie of the firm. It will increase the flow of cases, give everyone confidence in the firm and make it easier to generate business.
Recognize Narrower Specialties
Once the firm selects the broad area of practice it must then recognize the narrower specialties within the area and find talented lawyers to meet those needs. In looking for partners it is then fairly simple to identify the characteristics required—those skills and areas of expertise that do not already exist in the firm. For example, the plaintiff's firm might look for one partner who concentrates on prosecuting medical malpractice claims, one partner who can pursue product liability cases and one who handles car accidents or premises liability.
The selection of the core members of a boutique firm can be quite challenging. It may be easy to find lawyers who specialize in an area, but a boutique firm needs lawyers who are leaders in their practice area. The lawyers ideally are already highly successful and have their own book of business.
Form an All-Star Team at the Top
In figuring out who to hire, think of forming an All-Star team. The team needs a superstar at each position who is willing to work with other stars for the good of the team. This takes a commitment by each lawyer. As the coach of an All-Star team will tell you, getting superstars to play together in support of other superstars is not always so easy.
And once the stars have aligned, you can build out each practice area with more junior lawyers, paralegals, and administrative staff, as appropriate. Of course, two or more partners may be able to share an exceptionally talented associate or paralegal that they could not afford to work alone.
Ideally, the firm will remain relatively small so the individual partners can make decisions together and share a common vision for the firm in terms of philosophy, workload, compensation and growth. They must see that by coming together they are greater than the sum of their parts. Each star must be willing to play a supporting role at times knowing that they will be supported at another time. Each partner must be willing to be led as well as to lead.
Select a Leader Among Leaders
Even small organizations or groups need a leader, and a boutique law firm needs a managing partner. The administrative role is not a full-time position, but it is necessary. Assuming that there are three or four specialties within the firm, one person should have a finger on the pulse of each group, understand the cash flow of the entire firm, anticipate and plan for growth as well as supervise the staff and oversee the marketing efforts of each partner. These tasks are important, and by naming a managing partner with the responsibility and authority to monitor these areas and look at the firm's progress globally, it will run more smoothly and ultimately be more successful.
Selecting a leader among leaders can be difficult, and to complicate matters, the person who may be the right fit as the firm is formed, may not work as well once the firm has been operating successfully for several years.
At the outset, the firm may need a person with a vision for the formation of the firm. Once operating, the firm may be better off with a detailed administrator. In each case, the managing partner must be able to keep his/her practice functioning at a high level and simultaneously run a small organization that typically consists of smart, energized and strong-willed people.
Analyzing Compensation
The compensation plan should match the design of the firm, giving credit for bringing in new clients and completing the work, with a decided emphasis on business generation. Building a law firm, even a small one, is like building any machine or vehicle. It needs the working parts, the structure, and a solid core. But like a machine can't run without fuel, a law firm cannot survive without clients.
Each partner should make the generation of business a priority and the firm should handsomely compensate success in that endeavor. While the ability to do the work at a high level is also critical, rainmakers can always hire an associate to help complete tasks.
Why Choose a Boutique Firm?
The rewards are significant for each partner at a boutique firm. This arrangement allows individual lawyers to excel in their profession in a manner and in a degree that would not be possible in a bigger firm, or, by operating alone—or even with the help of an associate or two.
A big firm may inhibit the lawyer's creativity, preventing the acceptance of challenging cases because the risk is too high or by being compelled to work on mundane matters foisted on the lawyer by the larger firm. The small or solo practice may not be able to provide lawyers with the support necessary to accept the more interesting and challenging cases.
Flexibility in Taking Clients
As any lawyer knows, what is almost as important as the client one is retained by, is the client one is smart enough to avoid. In a boutique firm, there is enough flexibility to take the cases you want and not the ones you might otherwise have to take. For example, the client who can pay some, but not quite enough, or the client who has hired and fired four prior lawyers should generally be avoided. While the initial retainer may pay this month's rent or help meet this week's payroll, these clients will ultimately be a burden on the lawyer. A strong group of partners will make it much easier to politely decline the client who should be declined.
Resources for Marketing, Public Relations
Another significant advantage of the boutique firm is the relative ease of branding, coupled with the resources from the income of several good earners, to execute a marketing plan. That plan should include a sophisticated website that is easy to navigate and reflects the philosophy and personality of the firm. It should allow time for the partners to write and lecture in their areas of expertise. They should join and participate in bar associations, civic or religious groups, and social clubs or political parties. They should be leaders in society as well as in their chosen areas of expertise.
The firm can and should acquire and maintain a high profile within the legal community and as much as possible, in the eyes of potential clients. To this end, marketing experts and a public relations firm should be considered. A good PR firm will help elevate the lawyers' visibility through a combination of placing lawyers into public forums (including in the media—both print and broadcast) in an effort to demonstrate individual lawyer's expertise and leadership on topics of interest to the firm and its prospective clients. It will also successfully publicize positive events about the firm and its clients.
A boutique firm typically holds itself out as the expert in its chosen practice areas. As such, the partners should be encouraged to publish legal treatise, give lectures to other lawyers and be comfortable publicly commenting on cases in the media.
Marketing can be as aggressive or as subtle as the firm is comfortable with, but marketing and public relations are not optional in today's competitive marketplace. If a lawyer earns a "win" for a client, that victory should not be like a tree falling in the forest that no one hears. It should be seen and heard so that other potential clients and referral sources can be aware of the good work the firm is doing.
Each person wants his or her work to be satisfying, and this is particularly true for lawyers who sacrifice a great deal to get through a lengthy legal education with lofty ambitions of justice and equality. Obtaining that satisfaction may be difficult while struggling to make a living. A successful boutique law firm focused in a chosen area can be the right fit for many lawyers. Ideally, the firm will be big enough to make a difference in the world, yet small enough so that the individual lawyer can make a difference within the firm.
Bruce B. Barket is a founding partner of Barket Epstein Kearon Aldea & LoTurco, LLP in Garden City, N.Y.