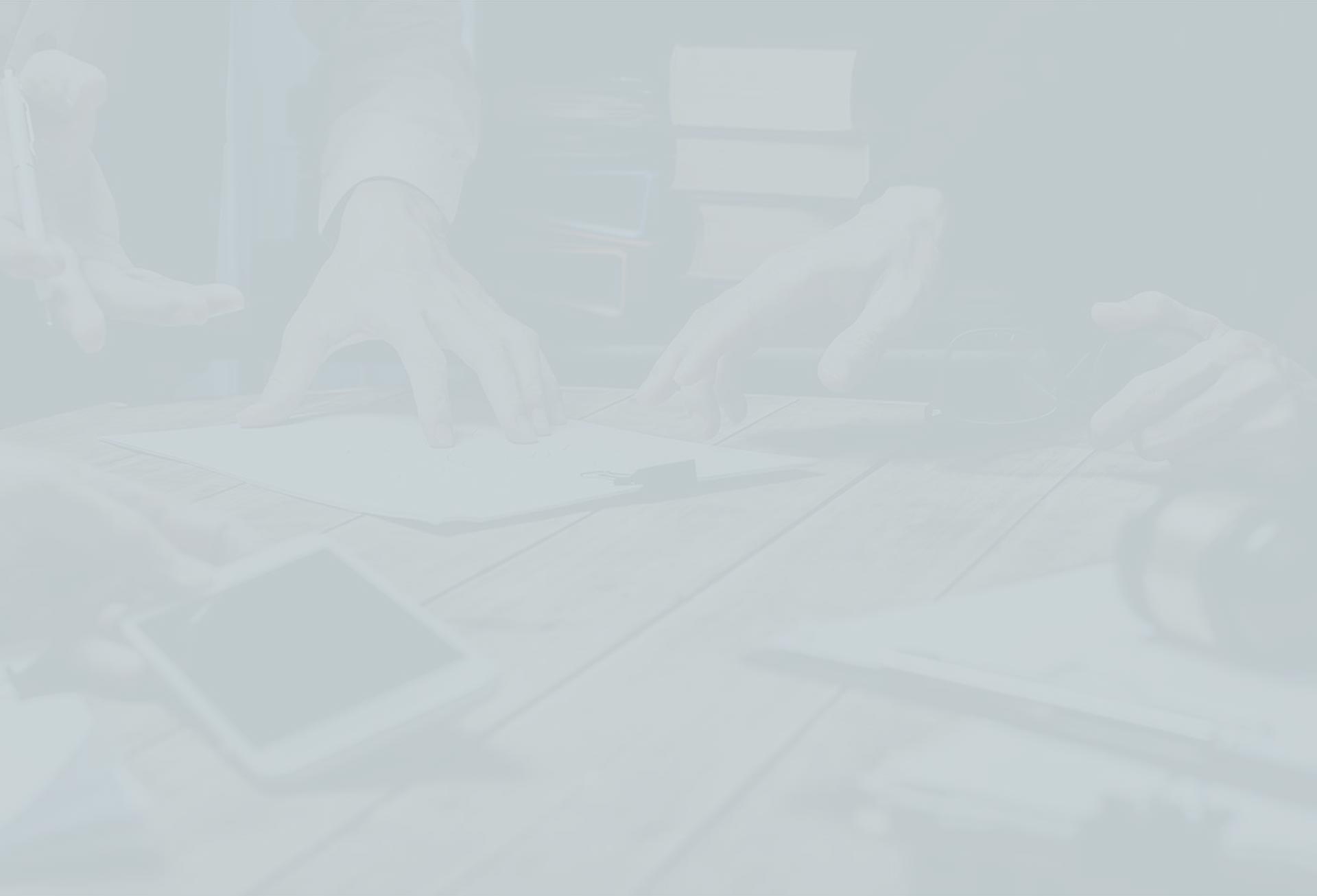 He's amazing, if ever you need the best, don't hesitate, make a call!

Hon. David Ayres is so genuine, professional, and attentive to the situation my husband has dealt with for the past 2 years. Never in my life would I ever thought we'd be in a situation like we were, having to find ourselves a lawyer. With that said, Day 1 of walking into the office, was a feeling of welcome. Our first encounter with David was warming where he immediately put us at ease. With Covid and the shutdowns, it was the longest 6 months. Today, IS a breath of fresh air. Hon. David Ayres, from the start, was with us 100% not to mention calling over the weekend to share with us the outcome before our day in court! Knowing it's done! The sigh of relief. He's amazing, if ever you need the best, don't hesitate, make a call, he's there to listen he has nothing but his best interest in you, that I can PROMISE.

- Liz

The Best of the Best

I was referred to John LoTurco by a well-known Suffolk County criminal lawyer who said John was the ideal defense attorney for my "A" Felony drug sale case. My family and I were terrified at the prospect of me serving a long upstate prison sentence, but John LoTurco immediately assured us that based upon my age, lack of criminal background, and the entrapment tactics utilized by the undercover detective, that I had defenses and mitigation on my side. After a long battle with John LoTurco as my advocate, I miraculously received a plea with no jail and no probation, only a fine and a conditional discharge. It was clear from the beginning that whenever we were in court, John LoTurco was highly respected by the Judge, Prosecutor, and everyone in the courthouse. I am so thankful that I was referred to John LoTurco!

- Confidential Client

Phenomenal law firm!

I am compelled to provide a raving review for Mr. Epstein and his paralegal, Suzanne. They are so intimately familiar with every detail of their craft, that they were aware of an arcane rule permitting for a full license restoration well in advance of a court-mandated 6-month suspension. Even the supervisor at the DMV was unaware of this rule, but after several phone calls to the DMV headquarters by Mr. Epstein directly, the DMV supervisor finally agreed with his position and granted the full license restoration four months earlier than anticipated! I can assure you, no other lawyer would have been aware of this rule, which would have only served as a further detriment and limitation to myself for many more months. The value of the expertise maintained by this law firm (and this attorney in particular) is second to none and well-worth every penny. You really do get what you pay for, and your freedom is truly priceless. I wholeheartedly recommend them without reservation.

- Andrew E.

We Had Made The Right Decision In Hiring Kevin And His Firm

A few years back I received an early morning distressed call from my mother in law. Her daughter, my sister in law, had been arrested out of state on a NY warrant and was held in a local sheriff's office pending extradition. We had no other information. No details on the warrant, no information on the extradition, how long it would take, leaving us all guessing and most importantly, worried. I called a few attorneys I know and gave this information as that was all I had at the time. As the day went, we learned more of the details. Presenting these to the attorneys I had spoken with earlier, I received a few recommendations to obtain representation for Sis on a potentially severe criminal matter. One of those recommendations was that of Kevin Kearon, an attorney at Barket Epstein. The attorney that gave this recommendation is one of the hardest working, tough yet fair, and most reputable attorneys I've ever known. Together, I with my in laws interviewed the attorneys recommended. My octogenarian in-laws have not had much experience in legal affairs; I have had plenty. Yet we both reached a conclusion which was borne out by the recommendations from his peers, confirmed by our meeting with Kevin and, call it the intuition of people that have lived a long time, a comfort and confidence he instilled within my in-laws that he would be Sis' greatest advocate in seeking justice for her. Within hours of engaging Barket Epstein, my sister in law was released on her own recognizance as negotiated by the Barket Epstein team and was able to fly to NY and surrender with Kevin by her side. This personal attention continued as the case traversed the system, and we were provided the highest level of detail at each junction. Barket possesses a team of experts in house, again making our comfort level and breadth of knowledge as to activities presented from both sides and the repercussions. I have to truly say that a primary factor in the comfort level and confidences our family possessed were attributable chiefly to the ability of Kevin Kearon. His talent to positively communicate and articulate clearly and firmly not only his belief of the results to be attained, but also his legal reasoning of his conviction, that was put in simple clear language thus giving us the security in knowing Sis was not only in the most capable hands, but that we had made the right decision in hiring Kevin and his firm. It's rather ironic but I hope never to have to recommend Kevin Kearon and Barket Epstein for the obvious reason. However life happens and our family was most fortunate in receiving such a recommendation. In that vein, I would gladly do the same knowing that it will likely provide the comfort and confidence that we came to know and trust.

- G.B.

Gave Me My Life Back

When I hired Judge Ayres, I was stuck in an impossible situation following a DWI. To make a long story short, not only did he make me comfortable leading up to the court date, but he had me re sentenced and gave me my life back. I can't thank him enough for what he did for me and helping out with some frustrating things afterwards as well. Thank You Judge Ayres, I will never forget you. If anyone is reading reviews and still searching for an attorney, stop your search and hire the best.

- Tim

Bruce Is A Rare Breed Of Lawyer

I was represented by Bruce Barket in a complex white-collar criminal matter in the Southern District of New York. The case included over 40 co-defendants and hundreds of thousands of pages of seized records and data. I was facing life in prison under the guidelines and needless to say it was the most traumatizing and stressful time in my life. The skill and diligence with which Bruce handled my case were overshadowed only by the compassion and support Bruce showed me as a human being over the course of four difficult years. Nearly three years elapsed between the date of arrest and my trial. It is difficult to explain to people the challenges faced by defendants during this drawn-out period of purgatory. I found myself isolated socially and professionally from most of my former friends and colleagues. Bruce was especially helpful shepherding me through many dark days.I ultimately went to trial and was acquitted on all charges. The strategic decisions made by Bruce and his preparation and performance prior to and during my trial literally saved my life. I will forever be grateful. Bruce is a rare breed of lawyer and I cannot recommend him strongly enough as an advocate, trial lawyer, and human being.

- Confidential Client

I Can't Thank You Fine Gentleman Enough For All Your Hard Work And Friendship

After experiencing what a miserable system we are put through when getting involved with the law I was referred to the Barket Epstein team and was never happier. If there were 10 stars that I could have given them that would have been my selection. Steven Epstein and the Honorable David Ayres ran circles around all there accusations which led to the truth and the greatest words a defendant can hear NOT GUILTY !!!!! I can't thank you fine gentleman enough for all your hard work and friendship, you guys really made me feel like family. THANK YOU AGAIN !!!!!

- Dominic V.

Attention To Detail, Communication And Accessibility

Attention to detail, communication, and accessibility are only some of the things that make this group exceptional. Would recommend to anyone looking for a team to answer their questions promptly and make the client feel apart of the process every step of the way. Their skill at navigating the system is truly incredible and instills confidence. 

- Alison C.

Thanks To Mr. Barket, The Worst Experience Of My Life Had A Happy Ending

Mr. Barket handled an extremely serious, complex and lengthy federal criminal case for me with remarkable skill, ingenuity and persistence. Despite numerous major setbacks, he always found a way around all the problems that arose. In court he showed an ability to argue brilliantly and think quickly on his feet; out of court he proved to be almost incredibly persuasive, dramatically changing the stance of determined adversaries time and again. Thanks to him, the worst experience of my life had a happy ending.

- L.M.

It Was Very Comforting Knowing Our Son Was In Great Hands

My husband and I hired Judge Ayres to help our son who got himself into a tough situation. David was amazing. He fought for our son like he was his own. David was very knowledgeable and professional. He told us what we needed to hear not what we wanted to hear. It was very comforting knowing our son was in great hands.

- Barbara H.

It Was Truly A Pleasure To Work With Mr. Epstein

I was arrested in 2013 in New York City for DUI. Steven was recommended to me by one of the attorneys at the courthouse the night of my arrest. Not knowing exactly who to turn to I googled Steven Epstein and found his credentials to be quite impressive. Once I met him and he reviewed my case I felt I was in great hands. He explained the process and the possibilities in my case with a well explained, no nonsense approach. Steven was with me every step of the way and would always return my phone calls promptly. He knew I was very concerned and new to this, having never been arrested. I felt I was innocent and deserved to fight the charges. As a professional myself, it was important for me to protect my reputation and my career. Mr. Epstein made sure of that. He defended me well by exhibiting great knowledge and court room skills to help clear me of the charges. I would highly recommend Steven Epstein to anyone requiring the representation for a situation such as mine. He is a respected academic, a brilliant attorney and very importantly, concerned for his clients. It was truly a pleasure to work with him.

- J.A.

I Would Highly Recommend Judge Elaine Stack To Anyone

I can't say enough good things about Judge Elaine Stack, who handled our divorce mediation. She made what could have been a horrible experience, as smooth as possible. She is kind, understanding, and easy to work with. I would highly recommend her to anyone.

- M.A.

Alexander Klein Was Exceptional

The experience with Mr. Klein and his firm's colleagues was exceptional across the board. Professionally speaking, Mr. Klein proved to be a knowledgeable and skilled defense attorney: listening attentively, articulating well, and expertly and thoroughly analyzing alternatives for addressing the case. He strategically and aggressively responded to the opposing side's causes of action by cutting through and capitalizing on inaccuracies and misstatements of law cited by the plaintiffs' lawyer. As a result, the court summarily dismissed the allegations on all counts - a tremendous outcome. On a personal level, Mr. Klein was cordial and patient; managed the case intelligently and empathetically; shepherded his clients through the process to ensure they understood it and their options; and remained consistently accessible and open to discussion. All this, of course, made for a productive and supportive relationship with him and a less stressful undertaking in general. A priceless advocate who earns the highest recommendation.

- Confidential Civil Defense Client

Bruce Is A Phenomenal Litigator

Bruce Barket saved my life for me and my four children. For 15 years my children and I were abused at the hands of NYSP Troop C & Tioga County DA's office. After being convicted twice and spending over 4 years in prison I found Bruce Barket after months of searching in the NYC area. Bruce did everything I asked of him and more. He was fair, honest, sincere, compassionate, and most important dedicated. Finally after 4 trials Bruce brilliantly secured an acquittal for me and my kids. It was truly an amazing feat on his part and that of his team. Bruce is a phenomenal litigator in the court room quick and smart on his feet. But most important smart enough to know he doesn't have all the answers. Bruce has assembled the best team of criminal defense, civil, and appellate attorney's in the State of NY. I unfortunately speak from extensive experience. I trust Bruce Barket with my children's live's.

- Cal H.

Judge Ayres Was Amazing

I highly recommend this firm. We had an unfortunate incident occur and Judge David Ayres was amazing. In stressful situations he was always able to help make us laugh, he answered all of our questions with honesty and returned our calls promptly. DeDe Unger was amazing and comforting with the situation. I can't thank David Ayres enough with everything he did for us.

- Confidential Client

Steven Epstein, Esq Is A Class Act!

I believe that we all cross each other's paths in life for a reason. I wanted to take my time and think about what I could say in this review. The truth is that words cannot come close to expressing how grateful we are to Mr. Epstein and his entire team. I was referred to Steven by a colleague after my son found himself in a very serious legal situation. We initially were being led down a very dark and scary road with a "local " attorney. Thinking we needed to hire "local" representation was a huge mistake. We needed an expert. Mr Epstein is not only an expert in his field, he is the BEST! He traveled to Dutchess County and it is easy to see why he quickly earned the respect of the judge. I cannot say how grateful we are for his expertise, his professionalism, and his genuine caring representation. I honestly do not know how we would have navigated through everything, and kept our sanity without him. He kept us informed and supported us emotionally through this very stressful situation. Knowing he was in charge of the matter was our only comfort. He knows the law inside and out and his keen eye and expertise saved our son from a felony conviction with a maximum 4 year prison sentence. I just cannot say enough, only that if you are looking for the "right" attorney, you should hire him without reservation.

- A.C.

Thank You, Judge Stack!

I am eternally grateful for you being there for me every step of the way. You were my voice when I couldn't speak, you were my heart when my dilemma was between what's best for my children, and you were my support when nobody wanted to get involved. You are ground breaking, compassionate, an example for future generations! I'm so proud to have been able to have you beside me. You're one of the great ones!

- Mrs. D

I Have The Utmost Confidence In Mr. Kearon And Absolutely Endorse Him As An Attorney

I am a clinical psychologist and have worked with Mr. Kearon many difficult cases I can honestly say he is one of the best attorneys I know and works tirelessly for every one of his clients to ensure that they receive a just outcome Mr. Kearon is not afraid to take on a case that may involve distasteful charges and treats his clients and their family with the dignity and respect that every person deserves regardless of what they may have done. His compassion and constant support has been critical and helping his clients through what may be the worst time in their lives. Mr. Kearon never gives up and will stand up to any challenge in order to defend his clients. When you hire Mr. Kearon you will get more then an attorney as he is always there for his clients to help them gain the courage to move forward from a very negative event. I have the utmost confidence in him and absolutely endorse him as an attorney.

- Jennifer D.