New York Vehicular Manslaughter Defense Lawyers
Vehicular Manslaughter Laws in New York State
Barket Epstein Kearon Aldea & LoTurco, LLP is a criminal defense practice with a long and esteemed history of representing individuals charged with serious crimes like vehicular manslaughter across Suffolk County, Nassau County, the entire tri-state area, and other states.
Led by Founding Partner Steven Epstein, one of the nation's foremost DWI and vehicular homicide attorneys, our DWI and Vehicular Crimes team draws from over 200 years of collective experience, as well as connections with a network of professional experts who help us strengthen our clients' defenses.
We know vehicular manslaughter charges put serious penalties and prison time on the table and have the experience and resources to fight for your future.
Why Choose Our Team?
Barket Epstein Kearon Aldea & LoTurco, LLP is trusted by clients and colleagues across New York to tackle the toughest cases. The reasons are clear:
Partner Steven Epstein is a national leader in DWI and vehicular homicide litigation who's instructed thousands of lawyers on defense tactics for these difficult cases. He is often called upon by other attorneys to assist in the handling of vehicular homicides.
In addition to having a leader in this field, our team is comprised of former prosecutors, public defenders, judges, and attorneys equipped with over 200 years of combined experience.
Our attorneys have connections with leading experts, including independent investigators, accident reconstruction specialists, and toxic forensic biologists who help us craft the strongest possible defenses for our clients.
Our New York vehicular manslaughter defense attorneys have the experience and resources difficult cases demand. To learn more about our team and how we can help you, call (888) 779-0267 or contact us online for a FREE consultation.
What is Vehicular Homicide?
The charge of vehicular homicide can result when a driver causes the death of another person and is criminally responsible because of some aggravating factor. These aggravating factors can be an act or mental state.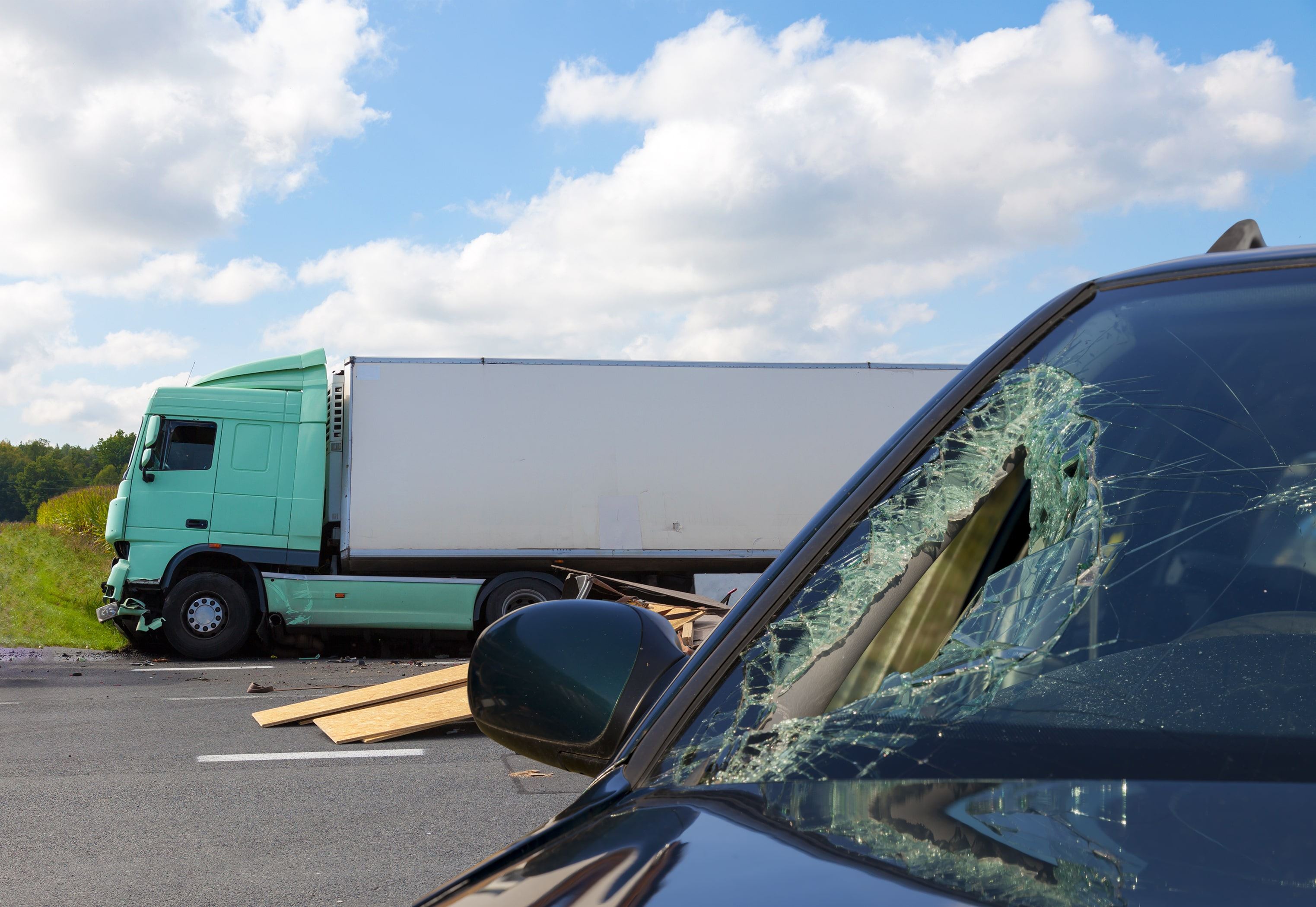 For example:
Driving while intoxicated or impaired by drugs, including marijuana or prescription drugs can lead to criminal liability for vehicular homicide.
If the driver is criminally negligent, drives recklessly or acts with a deprived indifference to human life, the driver may be charged criminally even if there were other causes of the accident.
The penalties for vehicular homicide in New York are serious and include jail/prison terms, fines, and other consequences.
The consequences of a vehicular homicide conviction do not end there. The family of the person killed in the accident may pursue the defendant in a civil suit in which large amounts of money may be demanded compensatory and/or punitive damages for pain, suffering, and emotional and financial loss.
Strategic Defense for Vehicular Homicide Charges in NY
Our experience has shown, and results have proven, that no vehicular manslaughter case is infallible. Depending on the circumstances, defense strategies may include:
Excluding incriminating evidence because either your constitutional rights were violated or law enforcement officials did not follow proper procedures when collecting evidence;
Questioning the accuracy of blood alcohol level or drug tests;
Proving that your driving was not a cause of the fatality; and/or
Most importantly action must be taken quickly to investigate the scene of the accident and the cars involved.
In one of Mr. Epstein's cases our prompt investigation revealed the accident was not caused by our client at all and all charges were dismissed.
Leaders in Vehicular Homicide Defense Litigation
If you're facing vehicular homicide charges anywhere in New York, you can be confident about placing your trust in Barket Epstein Kearon Aldea & LoTurco, LLP.
That's because Founding Partner Steven Epstein is recognized as one of the nation's foremost attorneys for DWI and vehicular homicide defense. His track record in this field includes:
Trusted instructor. To date, Mr. Epstein has trained over 3,000 attorneys in DWI and vehicular crimes defense and is the principal instructor in DWI defense for most of the NYC area public defender offices. He has also served as an adjunct professor at Elisabeth Haub School of Law at Pace University since 1988 and is head of the Steven Epstein DWI Defense Institute, an educational program that teaches lawyers how to defend DWI and Vehicular Homicide cases.
Featured speaker. Mr. Epstein is routinely invited to lecture on topics related to DWI and vehicular manslaughter at legal seminars across New York and the nation. His insight has helped thousands of defense lawyers better represent clients facing these serious criminal charges.
Published author. As a respected defense attorney, Mr. Epstein has published numerous articles about trial techniques, strategies for challenging scientific evidence, and other issues important to DWI defense.
Under Mr. Epstein's leadership, our DWI and Vehicular Crimes team has been trusted by clients and colleagues across the country to handle the toughest cases. If you've been charged with vehicular manslaughter anywhere in NYC or the tri-state area, we have what it takes to help.
Contact our New York vehicular manslaughter lawyers today for the level of counsel you need. We have offices in Huntington, Manhattan, and Garden City—call (888) 779-0267 today. What SEts Barket Epstein Apart?
A Remarkable Combination of

Knowledge & Experience
A Nationwide Influence

Barket Epstein's attorneys are regularly featured in the media to discuss their recent cases or offer insight on current events.

Over Two Centuries of Combined Experience

Barket Epstein has 13 attorneys who collectively bring over 200 years of experience to each case. Our team is comprised of former judges, former prosecutors, professors and true thought leaders in our fields. 

A Comprehensive Team Approach

Given the experience and knowledge we have amongst the attorneys at our firm, we utilize a team approach. Each client benefits from the expertise of several attorneys, not just the one assigned to their case.

Thousands of Cases Handled

Our Criminal Defense team has represented over 1,000 clients with charges ranging from DWI to homicide.

Three Convenient Office Locations

Our firm offers clients three convenient locations in Garden City, Manhattan, and Huntington.